Turtle Cookie Balls couldn't be cuter as a make-ahead holiday treat. Homemade gifts are the best, and these babies prove it!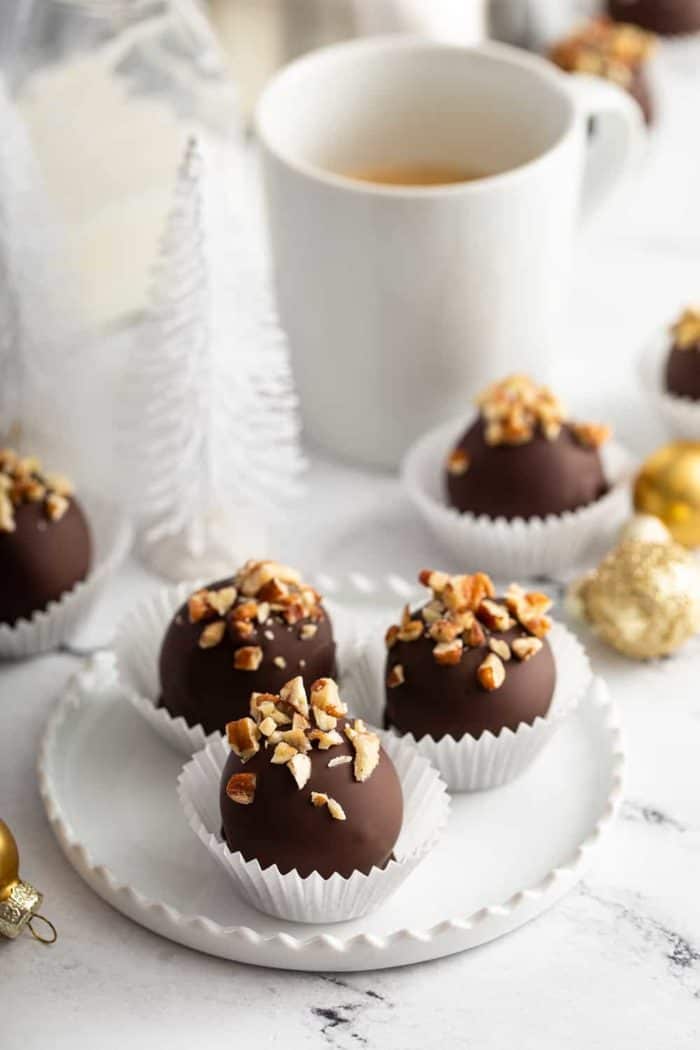 As soon as Thanksgiving is over, I start to think about the gift-giving season. Since we can't get together in person with all of our family this year, I'm trying my very best to make sure I am ready with lots of homemade treats on hand to give to my loved ones.
Store-bought gifts are awesome, sure. (I'd never turn down some new candles from that smell-good place at the mall, after all!) But there's something so lovely about giving your family homemade yummies.
Like these Turtle Cookie Balls. Let me just say that there's something truly spectacular when chocolate, caramel, vanilla wafers, and pecans come together in one little morsel. And they're SO easy to make!
(more…)
The post Turtle Cookie Balls appeared first on My Baking Addiction.