Fresh lemon zest and juicy blueberries flavor this delicious Lemon Blueberry Bread that brings a pop of summertime flavor any time of year.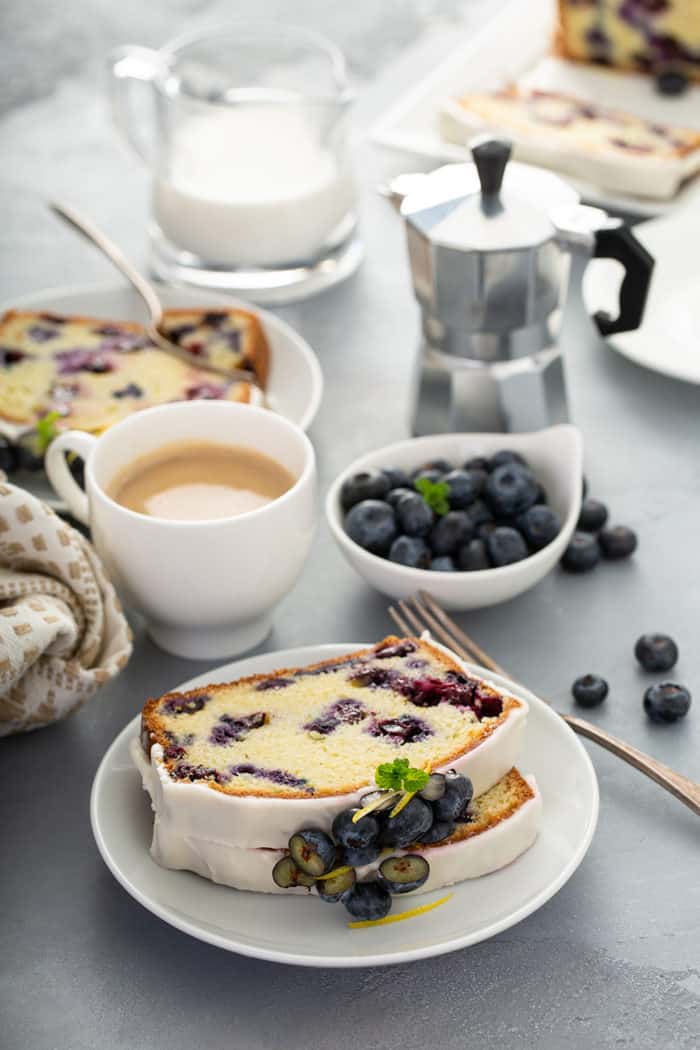 I have no idea what the weather is like in your neck of the woods, but based upon the news, I'm going to guess it's pretty crappy.
It's been snowing here in Ohio for what seems like 10 days straight and when they say it's going to let up – it really doesn't. And I know that we're pretty lucky when it comes to being able to handle weather like this.
Aside from Elle loving to get outside to play in the snow, I'm pretty much over it and ready for spring. And I'm guessing you might be as well. Which is why I'm sharing this bright, delicious Lemon Blueberry Bread recipe with you in February.
Whether you make it this week for yourself or a friend in need or save the recipe for later, it might just be what you need to brighten up your day a bit.
(more…)
The post Lemon Blueberry Bread appeared first on My Baking Addiction.