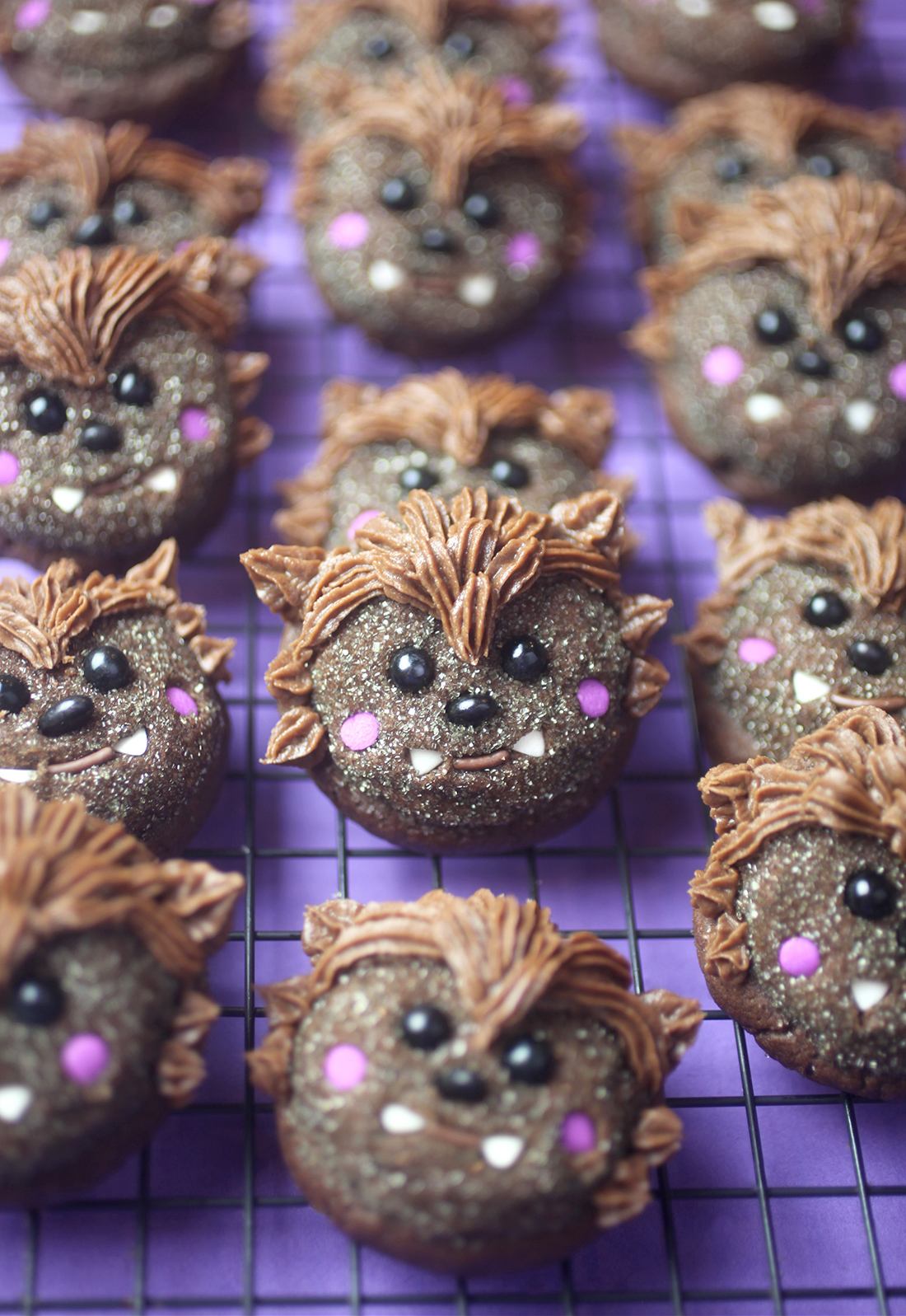 Wee Werewolf Cookies … Howl cute! These so-soft chocolate sugar cookies with chocolate buttercream are super fun for Halloween! You'll definitely want to sink your teeth into a few.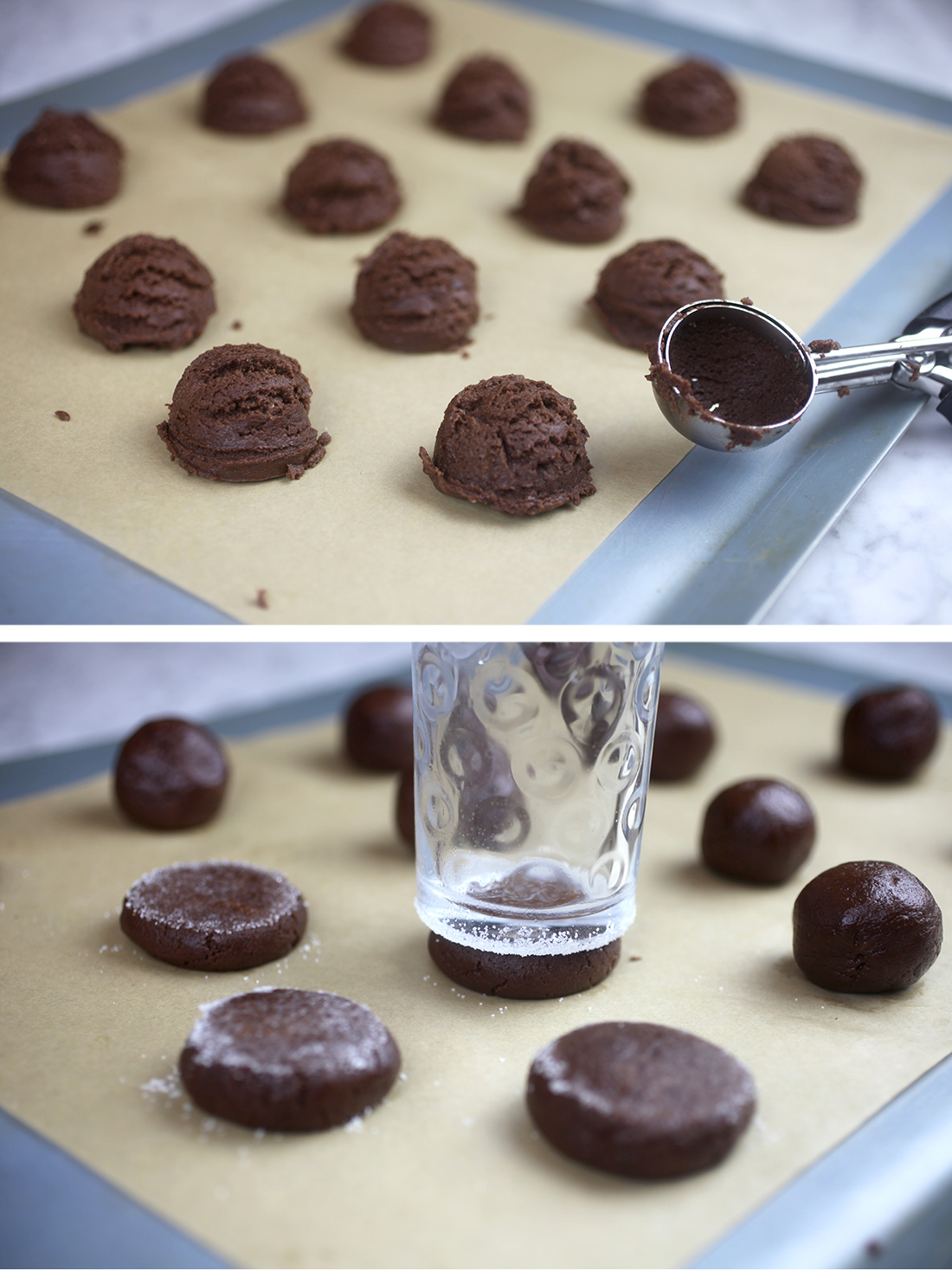 These cookies are quick, easy and kind of addictive. And you should totally bake some even if you don't want to decorate them. I based them off these vanilla sugar cookies that I can't stop making. They are so good!
The dough is scooped, rolled and then flattened slightly for a sweet little round canvas.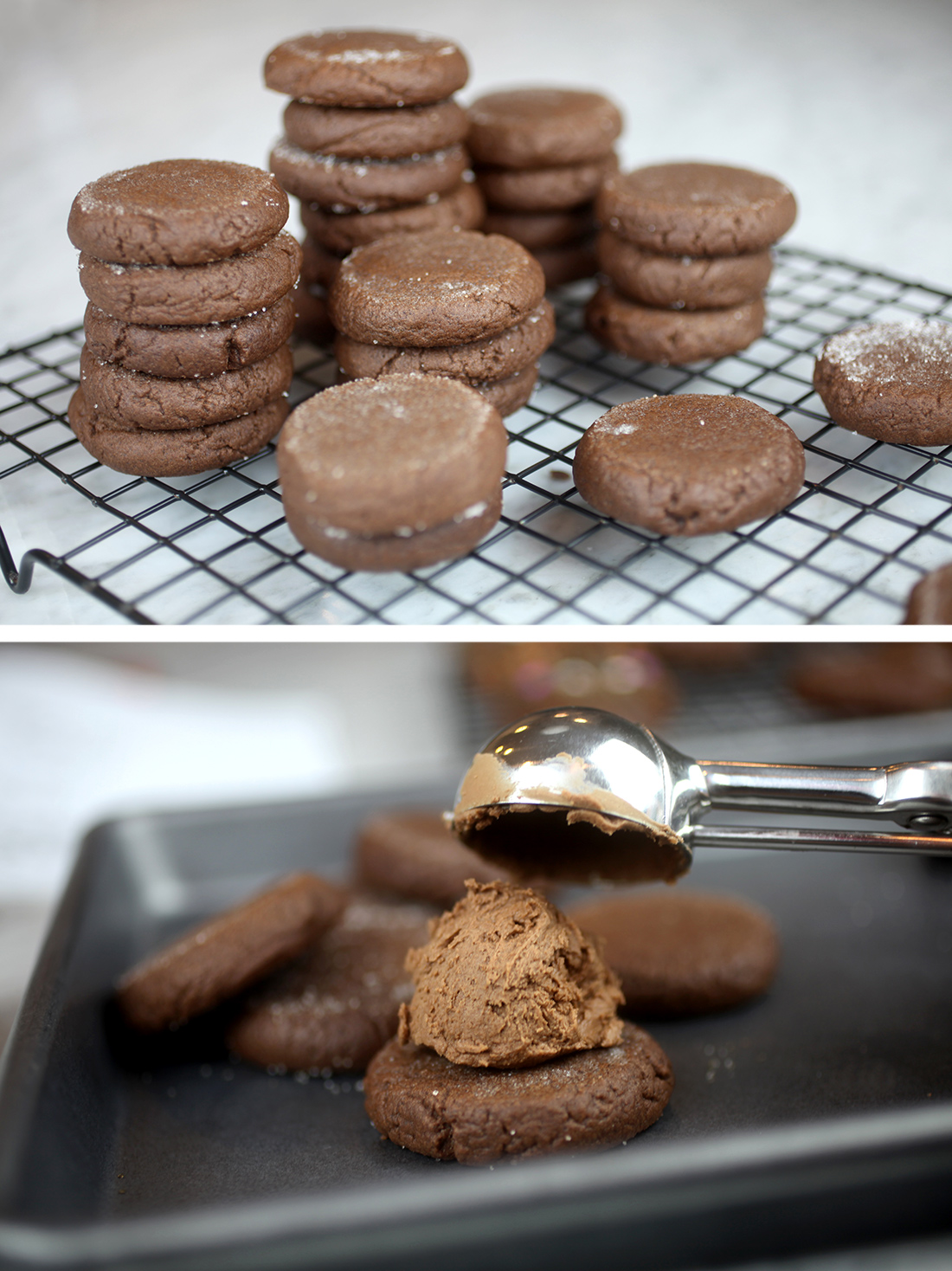 Once the cookies are baked and cooled, scoop a small amount of chocolate buttercream on top.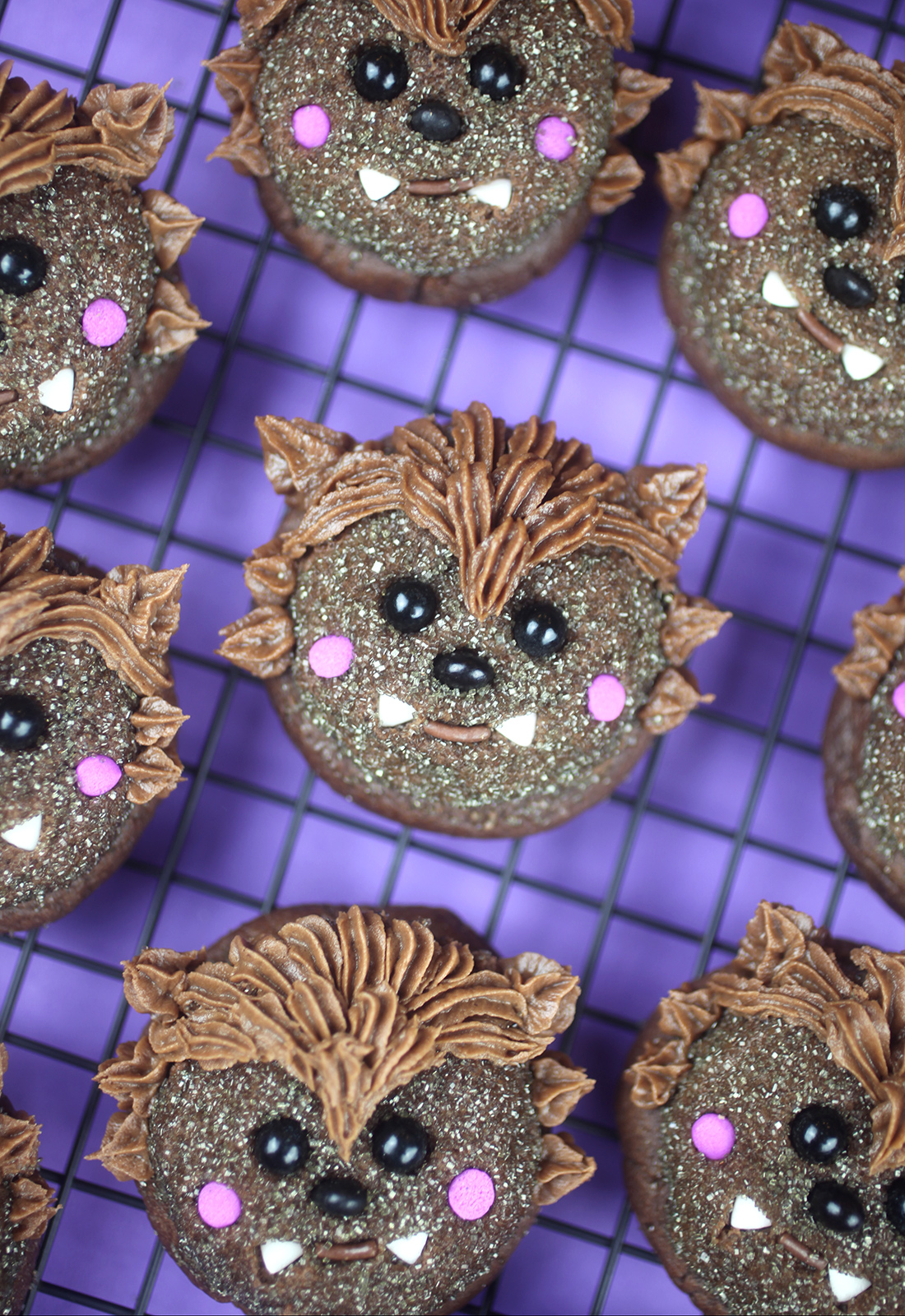 But how do we go from that to these sweet-fanged faces.
Let me show you.