This eggless chocolate cake comes together quickly using just one bowl. Serve this tender, single-layer cake with your favorite frosting, fruit sauce, or a dusting of powdered sugar for an easy yet decadent dessert.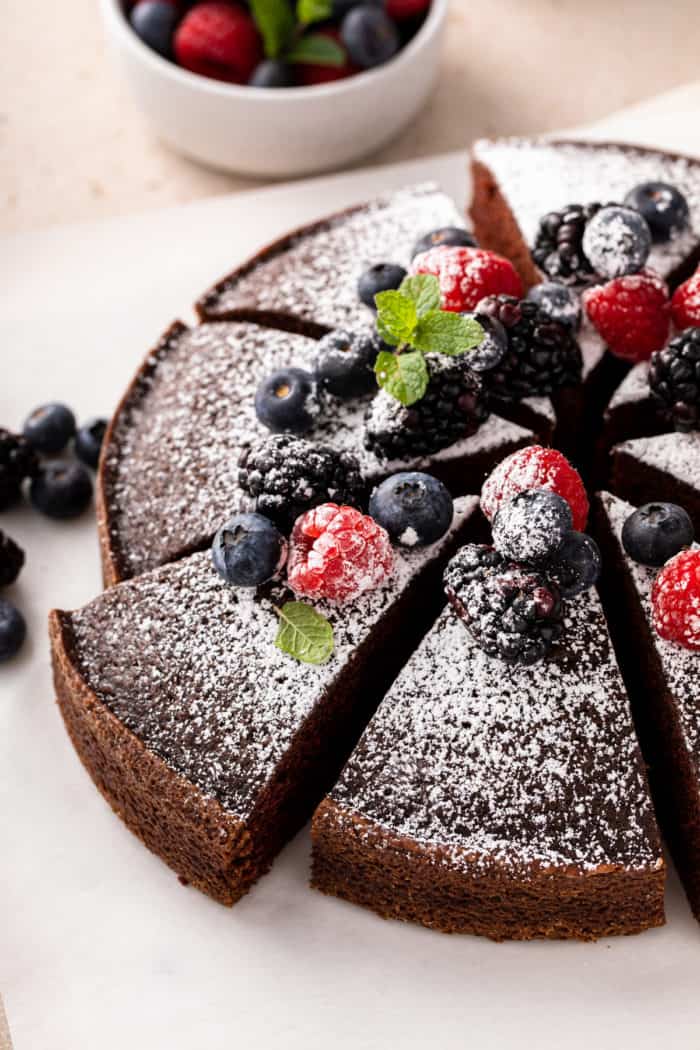 Have you guys been to the store to buy eggs lately?
If you have, you know that the prices are absurd. You know it's bad when even the eggs at Aldi are expensive.
But a baker's gotta bake, ya know? And with Valentine's Day coming up, I know many of us are going to be looking for the perfect dessert to make for our sweethearts.
Lucky for all of us, today's recipe is perfect for anyone trying to save a buck by avoiding eggs and for making for your Valentine.
That's right! This eggless chocolate cake is a rich, single-layer cake that is perfect without any eggs in it. You can even make it vegan if you swap the butter for shortening or a vegan butter substitute.
Is this my new go-to last-minute chocolate cake recipe? It sure is. Give it a try and you'll find out why.
(more…)
The post Eggless Chocolate Cake appeared first on My Baking Addiction.