A shortbread crust is topped with a simple coconut cream filling, whipped topping, and toasted coconut in these simple and delicious coconut cream bars.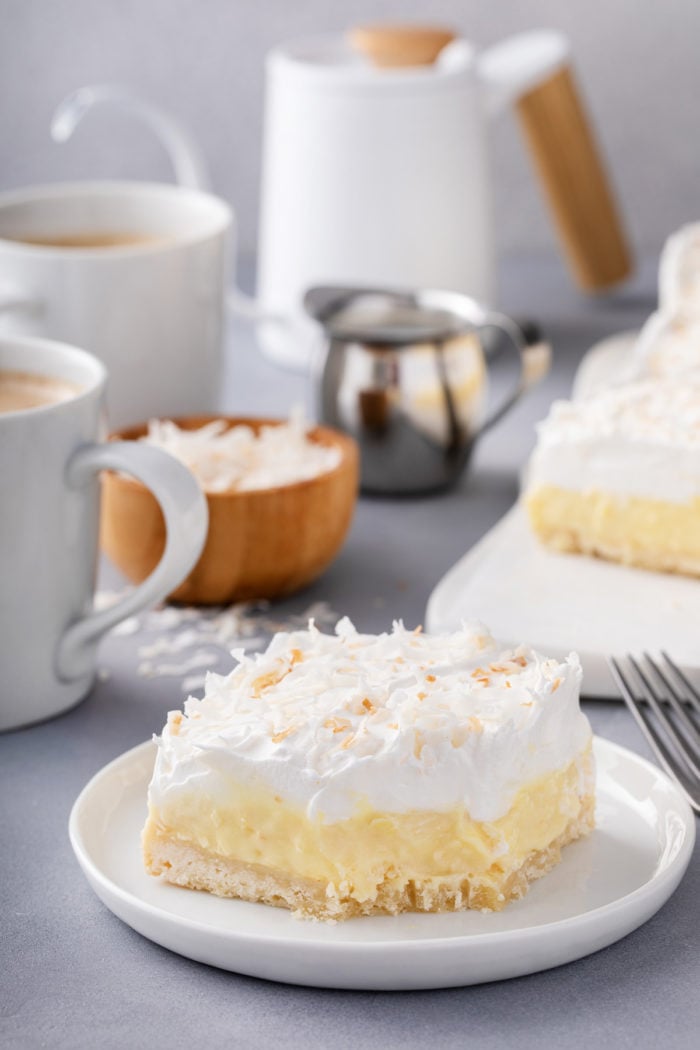 Do you ever find random things in your pantry and it sparks some creativity in the kitchen?
Maybe it's because this is my job, but it happens all the time for me. Recently, I was reorganizing my pantry and found three boxes of coconut cream pudding mix.
I don't remember what I originally bought the mixes for or why I needed three of them, but looking at them made me crave some kind of coconut cream pie bars.
I started playing around and, voila! These coconut cream bars were born.
(more…)
The post Coconut Cream Bars appeared first on My Baking Addiction.