This elegant Strawberry Tart features a thick layer of cream cheese filling and an easy press-in crust crowned with fresh summer strawberries. Use the alternate instructions to make this tart gluten free.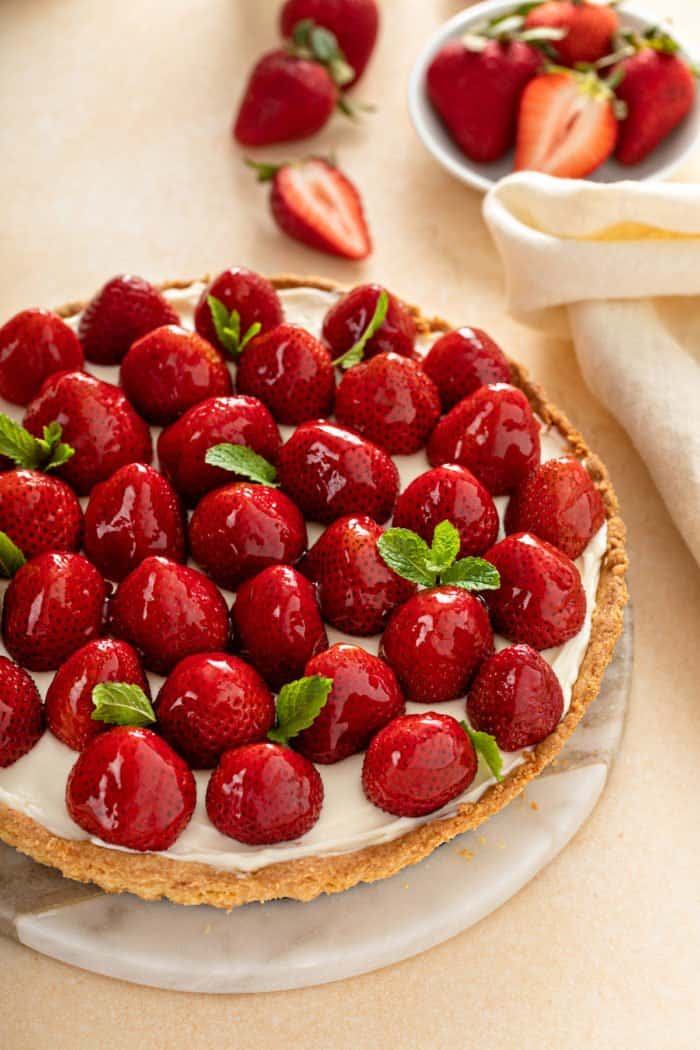 This post contains affiliate links.
It's that time of year where I can't go to the grocery store without picking up one (or several) containers of fresh strawberries.
They're just so sweet and perfect right now!
So I've been digging into my archives and making all of the strawberry things, from fresh strawberry bread to homemade strawberry lemonade.
This Strawberry Tart recipe came from my friend Erin from Texanerin Baking. After sharing it with you several years ago, I was reminded of how delicious it is and decided it was time to bring it back to your attention as well.
(more…)
The post Strawberry Tart appeared first on My Baking Addiction.