Cream Cheese Pound Cake is one delicious way to treat yourself to dessert. This classic pound cake is one to make all year round.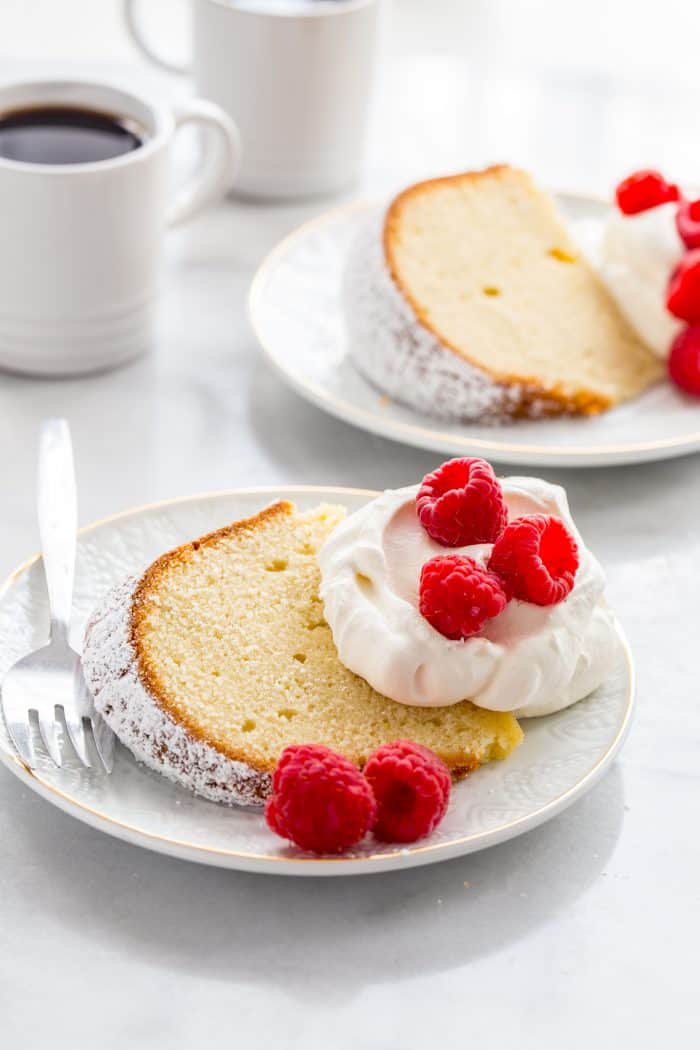 Pound cake. For some reason, every single time I think of pound cake I think of little old grandmas and Sara Lee. Why?
I have no idea, it's just a thing. I also don't make a lot of pound cake.
Not that I have anything against it, it just always seemed kinda mundane to me next to the best chocolate cake or pumpkin crunch cake. If your thoughts on pound cake are at all similar to what mine were, allow me to change your mind.
This Cream Cheese Pound Cake will open up a brand new world of pound cake consideration and will literally have you secretly escaping to the kitchen to nibble on it.
(more…)
The post Cream Cheese Pound Cake appeared first on My Baking Addiction.