Pumpkin Spice Cinnamon Rolls are fluffy, sweet, and packed with everyone's favorite pumpkin spice flavor. Make these cinnamon rolls the night before and pop them in the oven on a cozy autumn morning for a breakfast the whole family will love.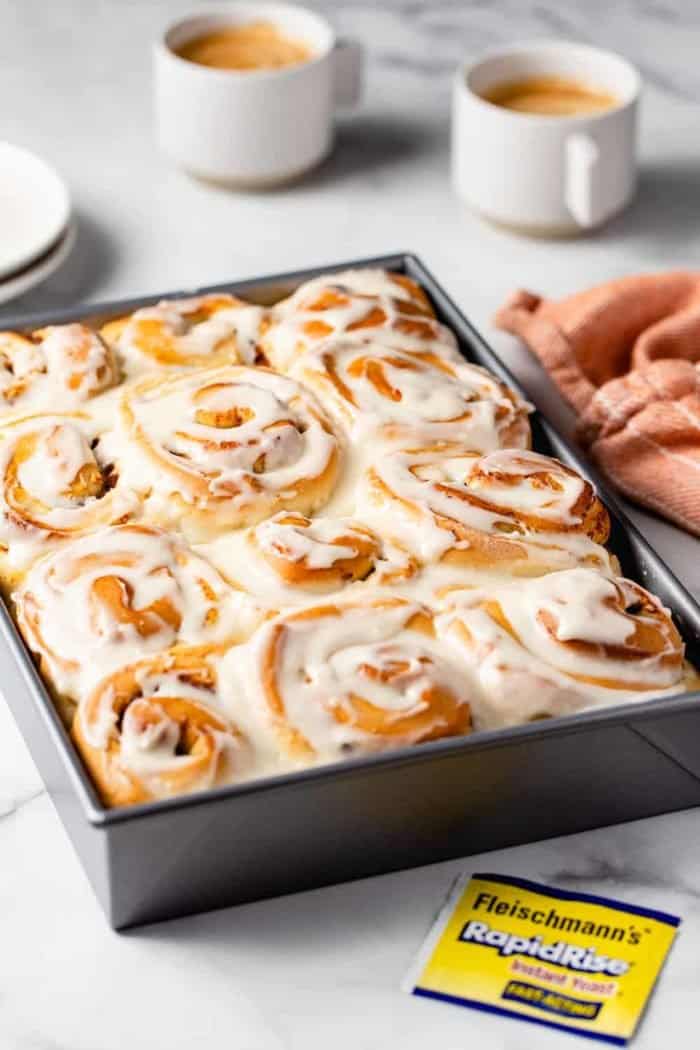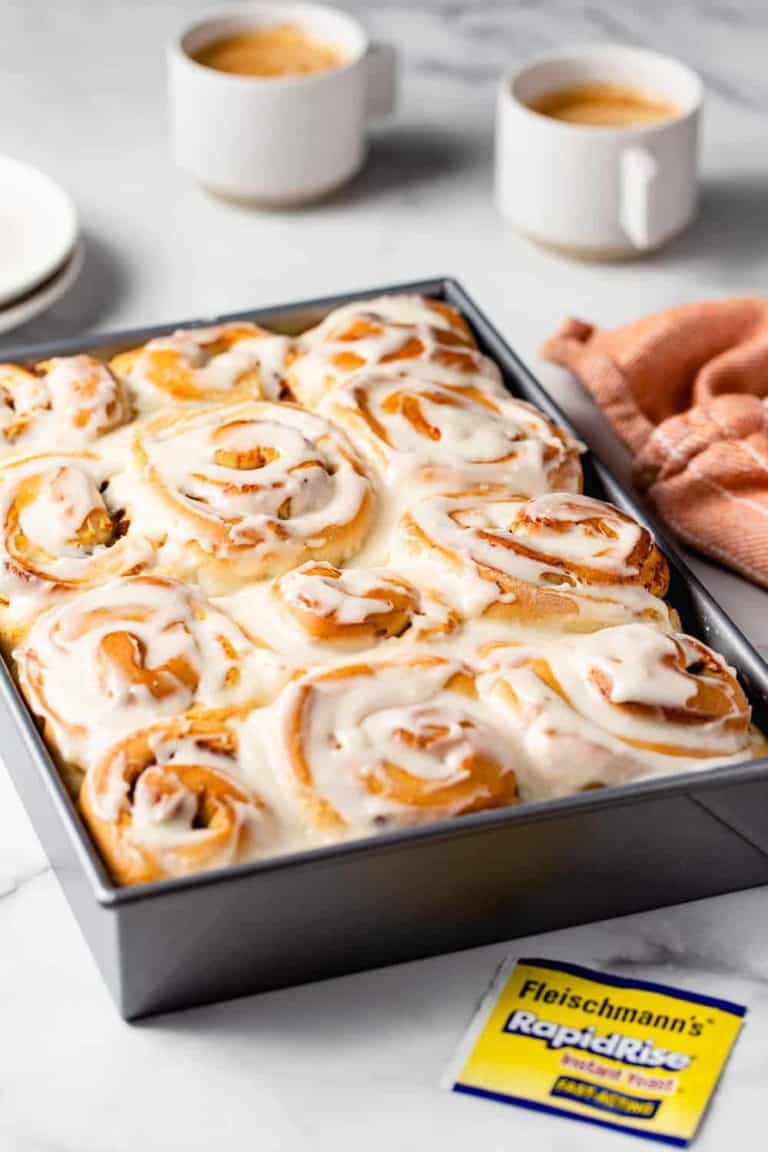 Fall is undeniably my favorite season of the year.
From the cozy sweaters and apple picking to enjoying warm cups of spiced apple cider while snuggled up under a blanket, fall is the best.
And when else can we enjoy my favorite pumpkin spice treats without our friends and family thinking we're weird?
Whether it's pumpkin bread, pumpkin bars, or pumpkin cookies, you guys know that I go through more cans of pumpkin puree and more batches of pumpkin pie spice than I can count every fall.
Another of my favorite fall traditions is making special breakfasts on the weekends. There are few things more special than pulling a hot breakfast from the oven on a cool fall Saturday morning and kicking off the day with Eric and Elle around the breakfast table.
Overnight cinnamon rolls are one of my favorite fall breakfast options: I assemble the rolls the night before and bake them in the morning. Then the rolls are ready for my family to grab, along with a cup of coffee (or even a homemade pumpkin spice latte) or orange juice, whenever they roll out of bed.
Seeing my little family gathered around the breakfast table in their pajamas enjoying their homemade cinnamon rolls is a sight that warms my heart and makes me so grateful for this beautiful season, as cheesy as it sounds.
So when I can combine my love of cozy fall breakfasts with pumpkin spice? That's just the best.
This year, my family is asking for these Pumpkin Spice Cinnamon Rolls on repeat.
And what can I say? I give the people what they want.
(more…)
The post Pumpkin Spice Cinnamon Rolls appeared first on My Baking Addiction.