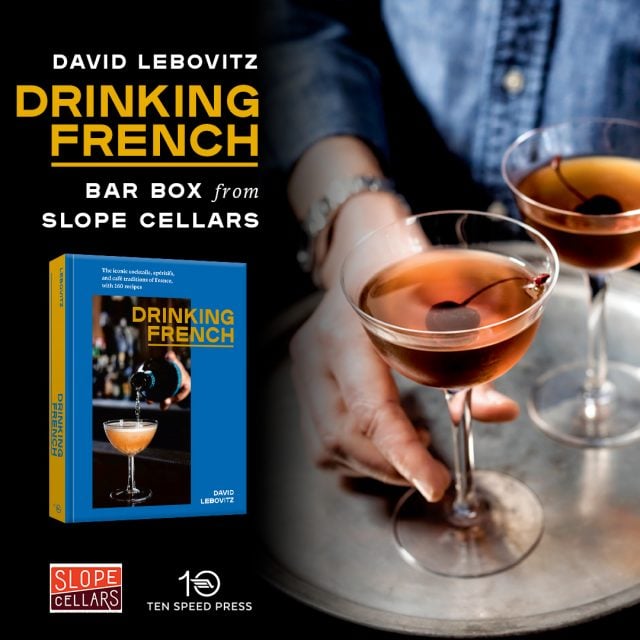 It's been quite a year! While my 2020 book tour was upended by a global pandemic – who'd a thought we'd ever be saying things like that? – I can finally able to have an event. If you're in New York City, I'll be at Slope Cellars in Brooklyn on Sunday, May 9th from 2 to 3:30pm signing copies of Drinking French. FINALLY! So stop by and get a personalized copy.
Slope Cellars is also proudly offering a Drinking French Bar Box featuring a selection of apéritifs and spirits so you can make some of my favorite drinks in the book. Included is a bottle of Citadelle gin from France, Dolin red vermouth made in Chambéry, the French alps, a bottle of small-batch Forthave spirits red bitter apéritif, and Old Forester Bottled-in-Bond rye, for making Boulevardier and Toronto cocktails from the book, as well as a signed copy of Drinking French. So you're welcome to pick up a Drinking French Bar Box with a book included or just a personalized copy of the book.
See you then!
Continue Reading Drinking French Booksigning in Brooklyn, NY...