Extra Virgin Olive Oil Herb Dip is a garlicky, flavorful accompaniment to any bread. This copycat of Carrabba's Italian Butter is so easy to make, you might just want to enjoy it with every meal!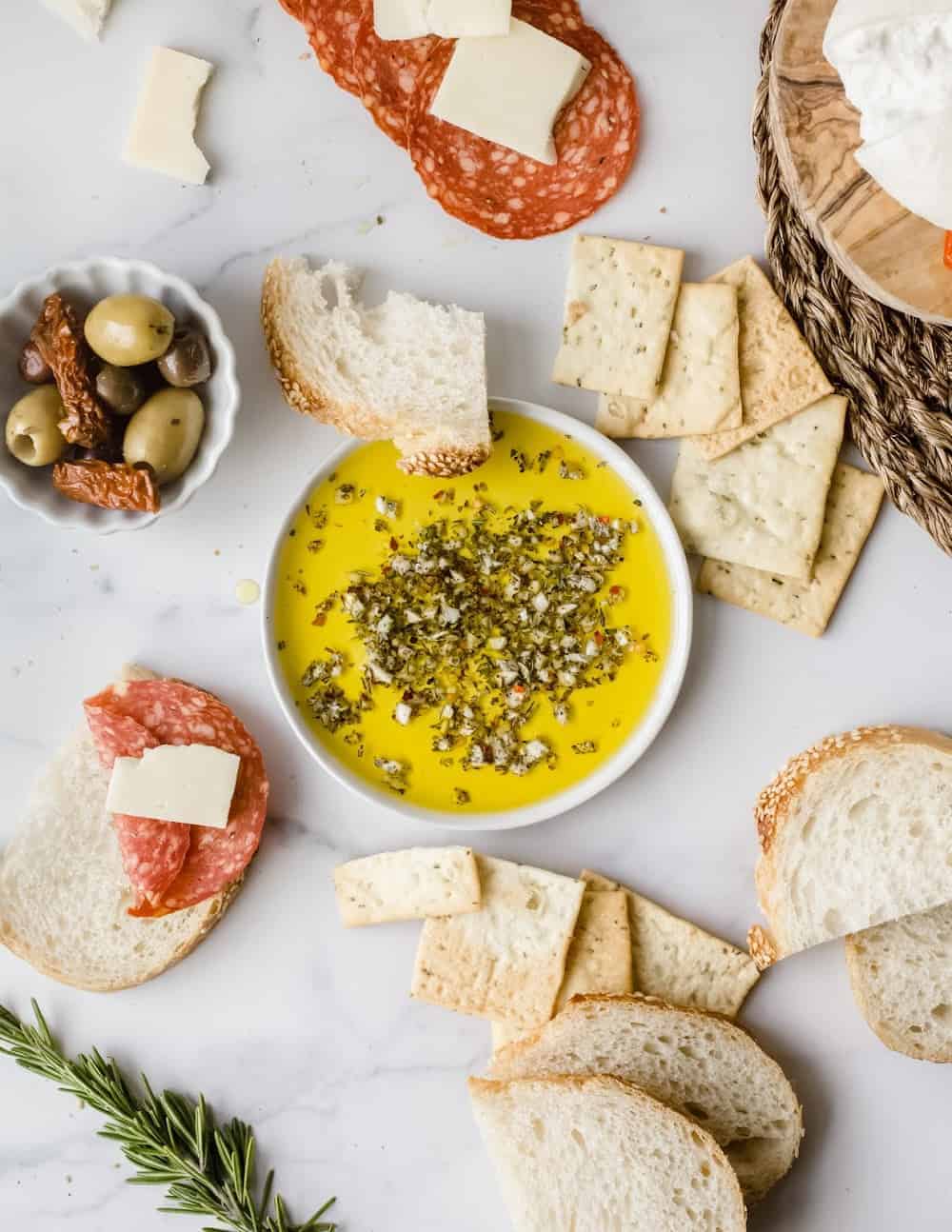 We're not eating out much these days – pretty much like the rest of the world, I'd assume.
You may or may not know this, but in addition to teaching, I spent a long time in the restaurant service industry, managing a restaurant while in college and waiting tables all throughout my teaching career.
While I could say a lot about waiting tables being necessary while also teaching full time, I'm here to focus on the food.
In our local area, we have tons of locally owned restaurants that we frequent all the time and are getting take-out from right now to help support the industry. But there's one thing those restaurants don't have, and that's Carrabba's Italian Butter.
If you have never dined at Carrabba's, you may not have experienced this herb and olive oil bliss that they serve with every meal. The olive oil bread dip is incredibly addictive and it's pretty much the #1 reason why we eat there.
They bring the herbs and fresh minced garlic out in a small dish and add olive oil to it table-side, creating the perfect "dip" for their piping-hot bread.
(more…)
The post Extra Virgin Olive Oil Herb Dip appeared first on My Baking Addiction.