This simple Spicy Guacamole recipe is made with avocados, tomatoes, jalapeño, lime, garlic, cilantro, and an extra kick from Sriracha. Make this guacamole as mild or as spicy as you like!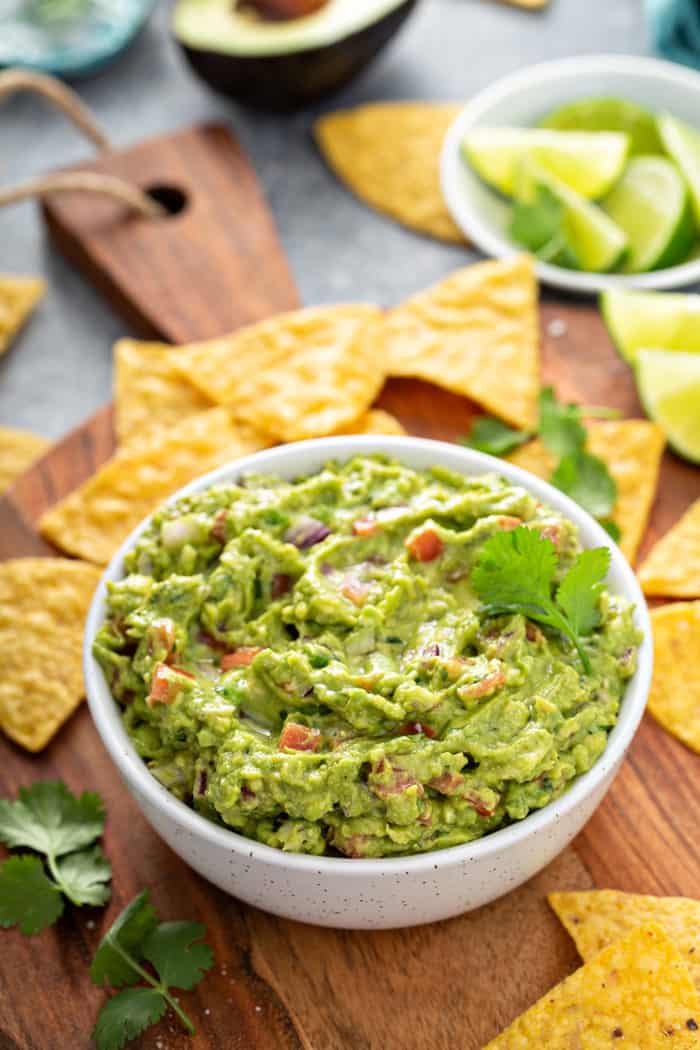 I'm all for trying different foods – at least once. Sometimes one bite is all it takes to make me a convert. Other times, that first bite will be the only bite of that food that will ever cross my lips.
For instance, I've eaten a raw oyster and a frog leg once – I'll never consume either of these foods again. Recounting those moments gives me the shivers. But guacamole – that's a totally different story.
Up until about 10 years ago, avocados and I weren't on good terms. And if I'm being honest, I hated them before even giving them a chance.
I think I had a negative textural perception of them. I'm big on textures and if something falls into the categories of slimy, gritty, jiggly or velvety (unless it's ice cream), I immediately deem it as suspect.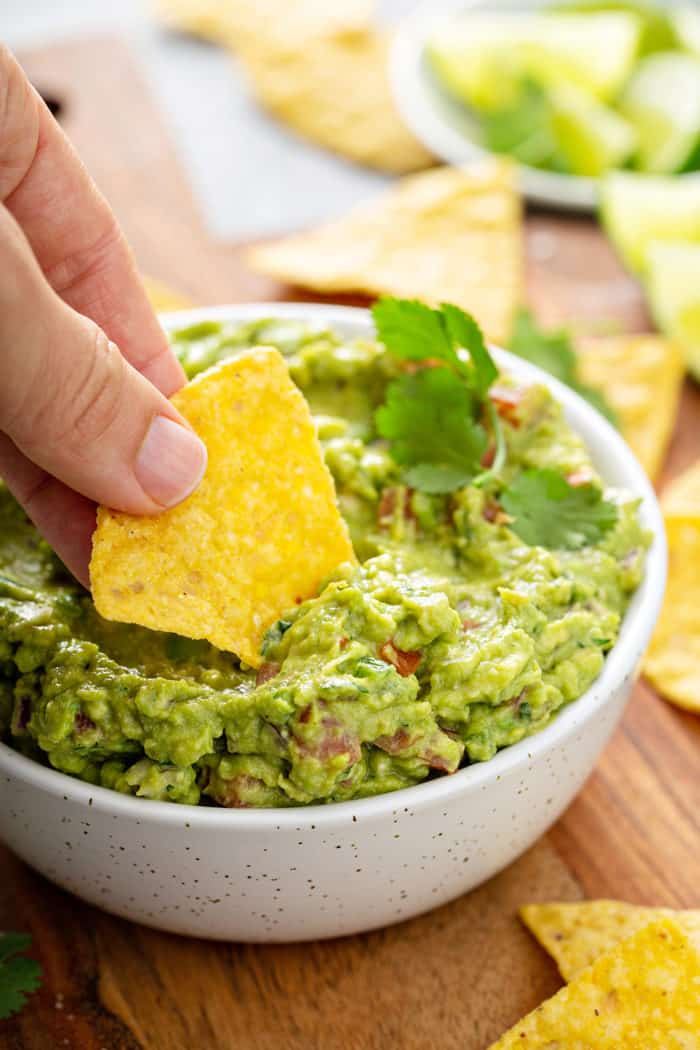 Then, during a fateful trip to Whole Foods, I was wandering around and lost my friend for a minute. When I found him, he was standing in the middle of the produce section oohing and aahing over a tub of $9.00 guacamole.
I went over to inspect the situation and was welcomed with a guacamole-covered chip shoved near my face. Of course, I got all dramatic, recoiled and claimed I hated the stuff.
However, I decided to take a tiny nibble – just to prove to him that I did indeed loathe the velvety green dip. But I was wrong. I actually loved the stuff and immediately tossed the pricey container into our cart.
From that day forward, I was a guacamole lover.
This Spicy Guacamole recipe is one of the best I've found, and certainly my favorite. Try it at your next barbecue, or heck – on a random Tuesday night. Then come back here and tell me what you think.
(more…)
The post Spicy Guacamole Recipe appeared first on My Baking Addiction.