Holiday shopping season seems to come earlier and earlier every year, so unlike previous years where I've waited until after Thanksgiving to post my gift guide, this year I somehow managed to get it done early so you can take advantage of all the Black Friday and Cyber Monday sales (you're welcome!)
I scoured the internet for the best gifts for the foodie in your life, and have divided this massive gift guide up into sections for anyone who loves to cook, loves to bake, loves to eat, loves to drink, or loves to entertain (I mean, it's basically five gift guides in one.) Did I go overboard? Probably. But I hope someone out there finds it useful.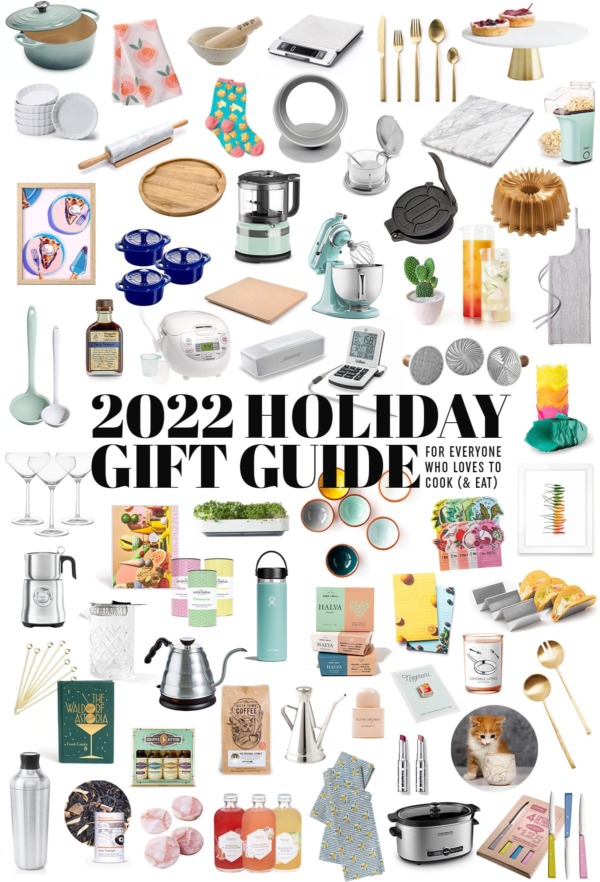 I originally set out to update my 2018 gift guide (hello, broken link city!) but ended up replacing many of the products with new ones. I thought it'd be quicker to update an existing gift guide versus creating a brand new one, but then it somehow managed to devour hours of my time.
Everything in this gift guide is something I either own and love, or would love to own (I even pulled some of these gems right from my own wishlist).
Happy shopping (and even happier eating!)
(Note that this post is not sponsored in any way and no brands have paid to be included here, however we have worked with some of the brands here as part of past/present brand partnerships. There are also affiliate links in this post, FYI. And if you're reading this post in RSS or email you might want to click through for easy clickable links to every item on this list!)