This homemade pumpkin spice latte recipe is quick and easy to make, more affordable than the coffee shop version, and lightly sweetened with maple syrup. Feel free to top with whipped cream if you'd like!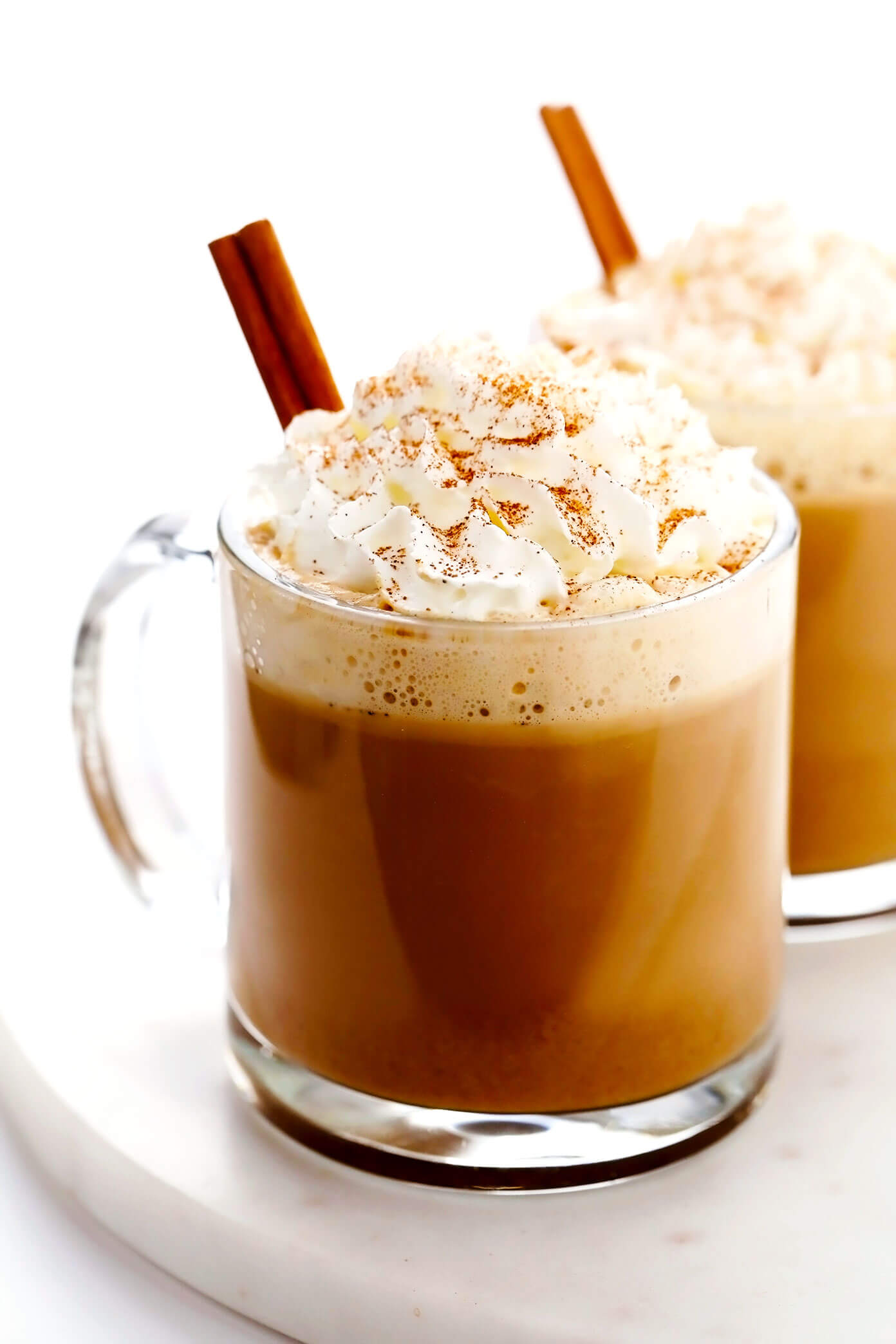 Pumpkin spice latte fans! ♡
In honor of the return of PSL season in coffee shops everywhere, I thought I would bump this recipe to the top of the blog today for those of you interested in making your own pumpkin spice lattes at home this season. Because while the coffee shop version is fun, I'm much more partial to making homemade pumpkin spice lattes because:
I'm one of those people who likes my coffee first-first thing in the morning while padding around at home in my pjs and slippers, and this version can be made in just 5 minutes in the comfort of my kitchen.
I've never been able to handle the sugar roller coaster that comes with the original Starbucks pumpkin spice latte recipe, so I appreciate being able to use less sweetener and natural sweetener (maple syrup, which I would argue is even more delicious than sugar in PSLs) in this homemade version.
I also enjoy being able to use my favorite type of oat milk and coffee and a legit spoonful of pumpkin purée when making my lattes. And occasionally, it's also a fun treat to top it with some whipped cream a la Starbucks.
Finally — let's be real — the cost of those coffee shop lattes adds up quickly. So it's always nice to be able to make a homemade version at a small fraction of the cost.
Anyway, I've been tinkering around with these ingredient ratios for years and finally landed on a pumpkin spice latte recipe that I absolutely love. But of course, the joy of making your own version is that you can customize this recipe endlessly to your taste as well. (Lots of suggestions below!) So if you're a fellow PSL fan, I say tap into your inner barista and let's make some lattes together!