This Mediterranean grilled halloumi salad is easy to make with pan-grilled halloumi cheese, chewy farro, fresh veggies and herbs, and a zippy lemon dressing. Feel free to add in chicken or shrimp if you'd like, too!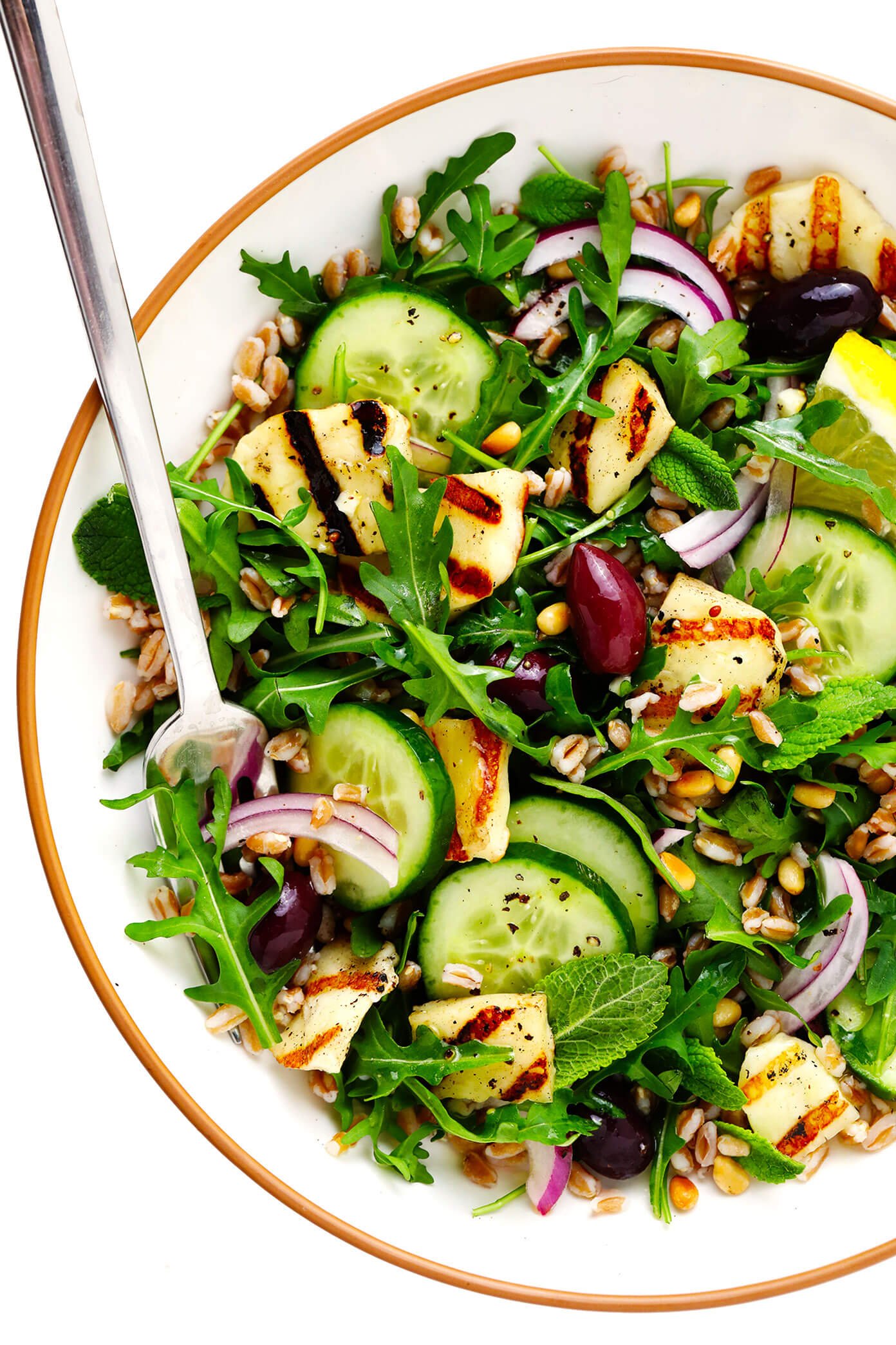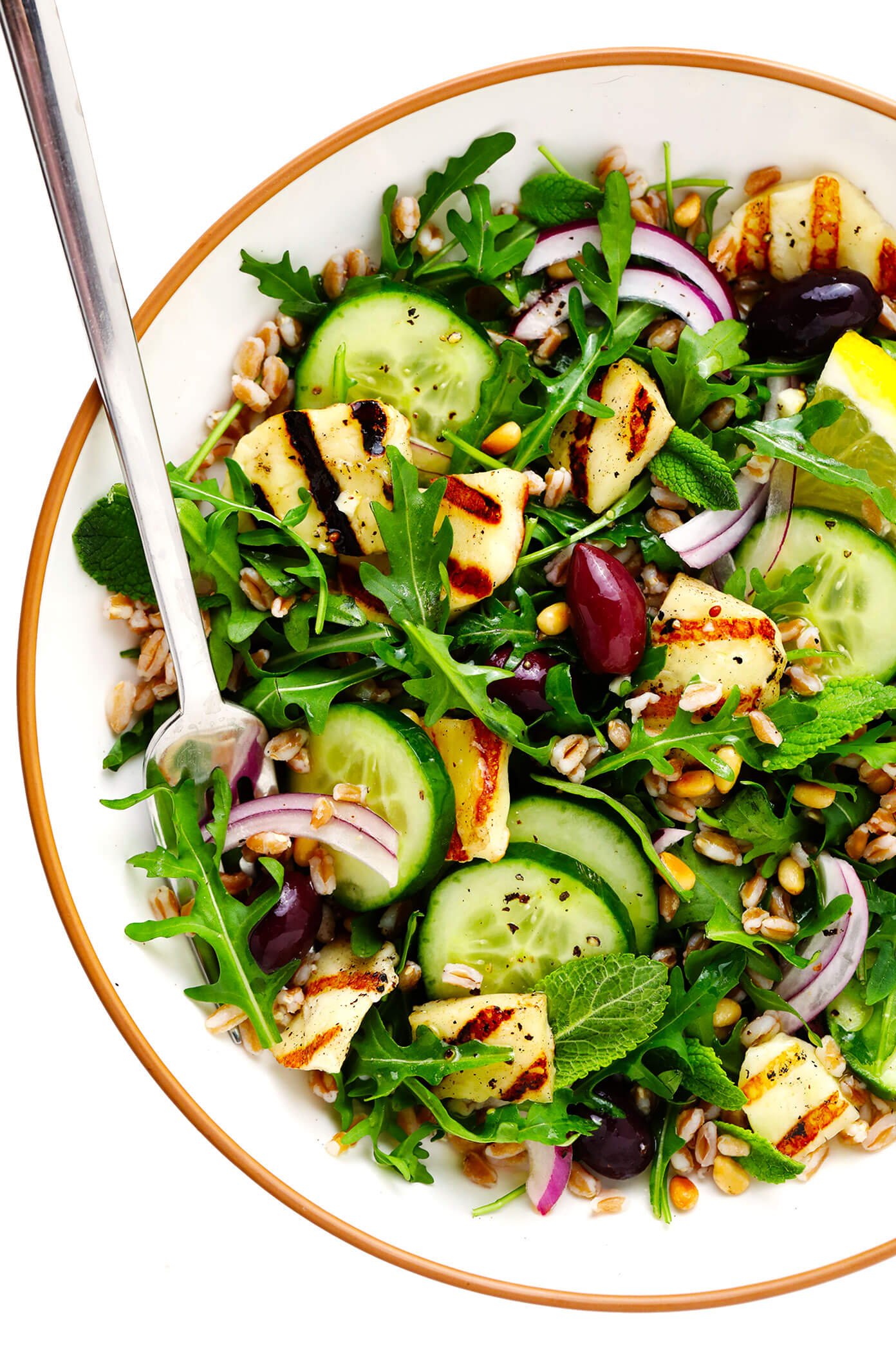 We've been on a grilled halloumi cheese kick here in our house this past year, so I figured it was high time to finally share a few of our favorite halloumi recipes here with you…
…beginning with this vibrant grilled halloumi salad. ♡
It's made with the most delicious blend of fresh and flavorful ingredients inspired by the Mediterranean, including grilled halloumi, cool crisp cucumber, rich Kalamata olives and toasted pine nuts. Then it's brightened up with lots of fresh greens, mint and my favorite zippy lemony dressing, and made extra hearty with some chewy farro added in. When you put everything together, this salad is just downright delicious.
If you're new to working with halloumi cheese, it is super-easy to cook indoors in just a few minutes with a grill pan (or really, any sort of sauté pan), or you're of course welcome to fire up the grill outside if you prefer. Feel free to add in any other extra proteins, veggies, beans, or greens that you might like too. And while I personally love this salad served immediately while the grilled halloumi is still nice and warm, we've also enjoyed this salad for leftovers on more than one occasion and can vouch that it holds up well in the fridge if you would like to prep it in advance. (See my notes on that below.)
Bottom line, if you love grilled cheese and salad, this salad is going to be right up your alley. So pick up some halloumi the next time you're at the market and let's make a batch together!
(more…)