This Ginger Lime Pork with Coconut Rice recipe comes together in just 30 minutes and is bursting with sweet and savory flavors.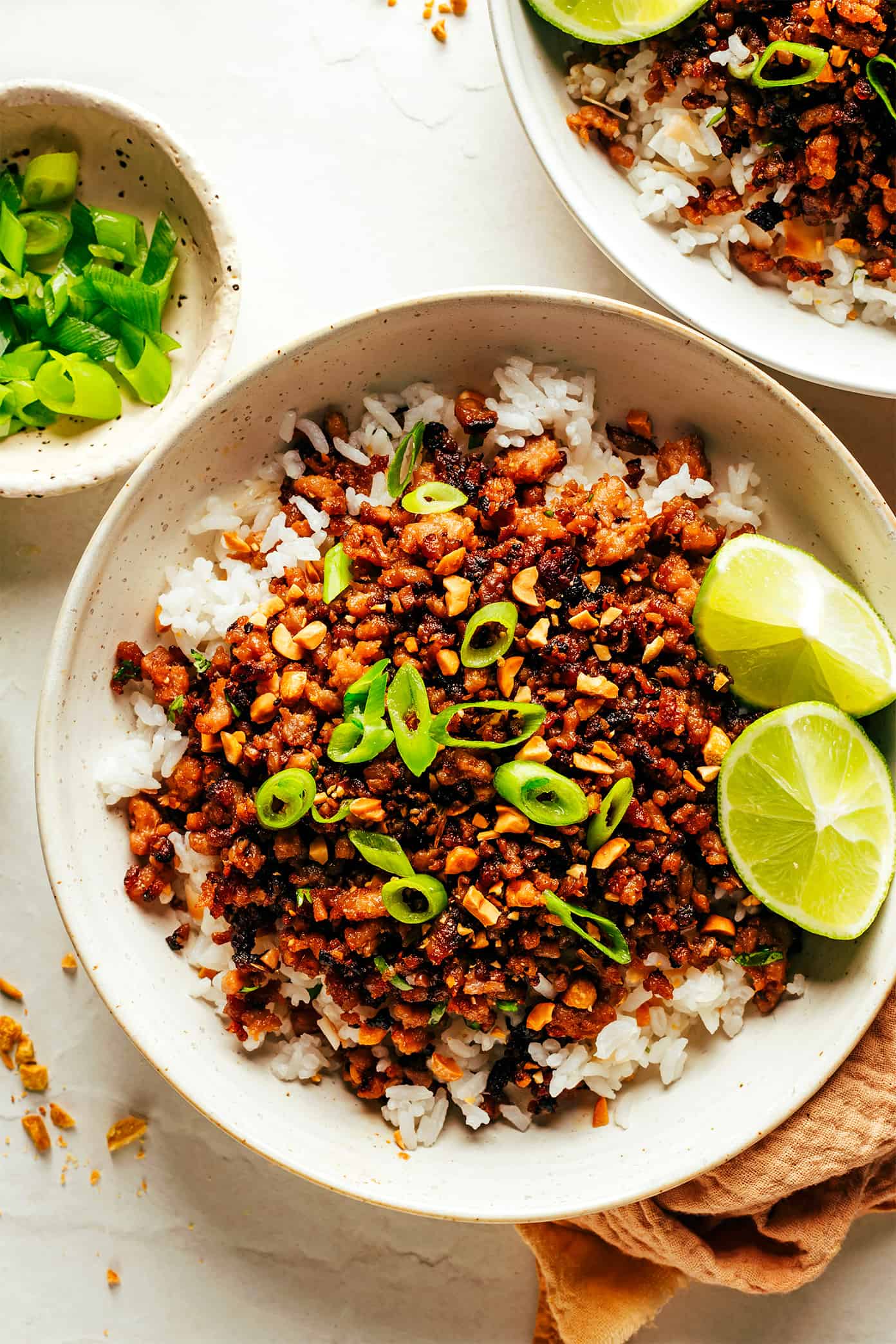 New favorite 30-minute meal alert! ♡
This is definitely one of those recipes that cooks up to be so much more than the sum of its parts, thanks to a few extra minutes in the skillet that magically help to caramelize the ginger-lime sauce with the pork. It's a simple trick that yields the most irresistible sticky texture and flavor. And I'm certain you are going to love it!
All you need is a pound of ground pork (or ground chicken, beef, turkey, seitan — you choose!), which will then be sautéed until caramelized with a simple mix of scallions, ginger, garlic, brown sugar, lime juice and sriracha. Then sprinkle on your choice of toppings, such crushed peanuts, scallions, and/or fresh herbs (mint, cilantro or Thai basil are all great options). Serve over my favorite coconut rice, which pairs perfectly with all of that ginger and lime. And enjoy, enjoy.
I've been making this dish on repeat these past few months whenever I'm craving a quick hit of protein for dinner, usually with a side of veggies or a simple green salad, and it always hits the spot. So if you're looking for a simple new recipe to add to your rotation, I hope you'll give it a try soon!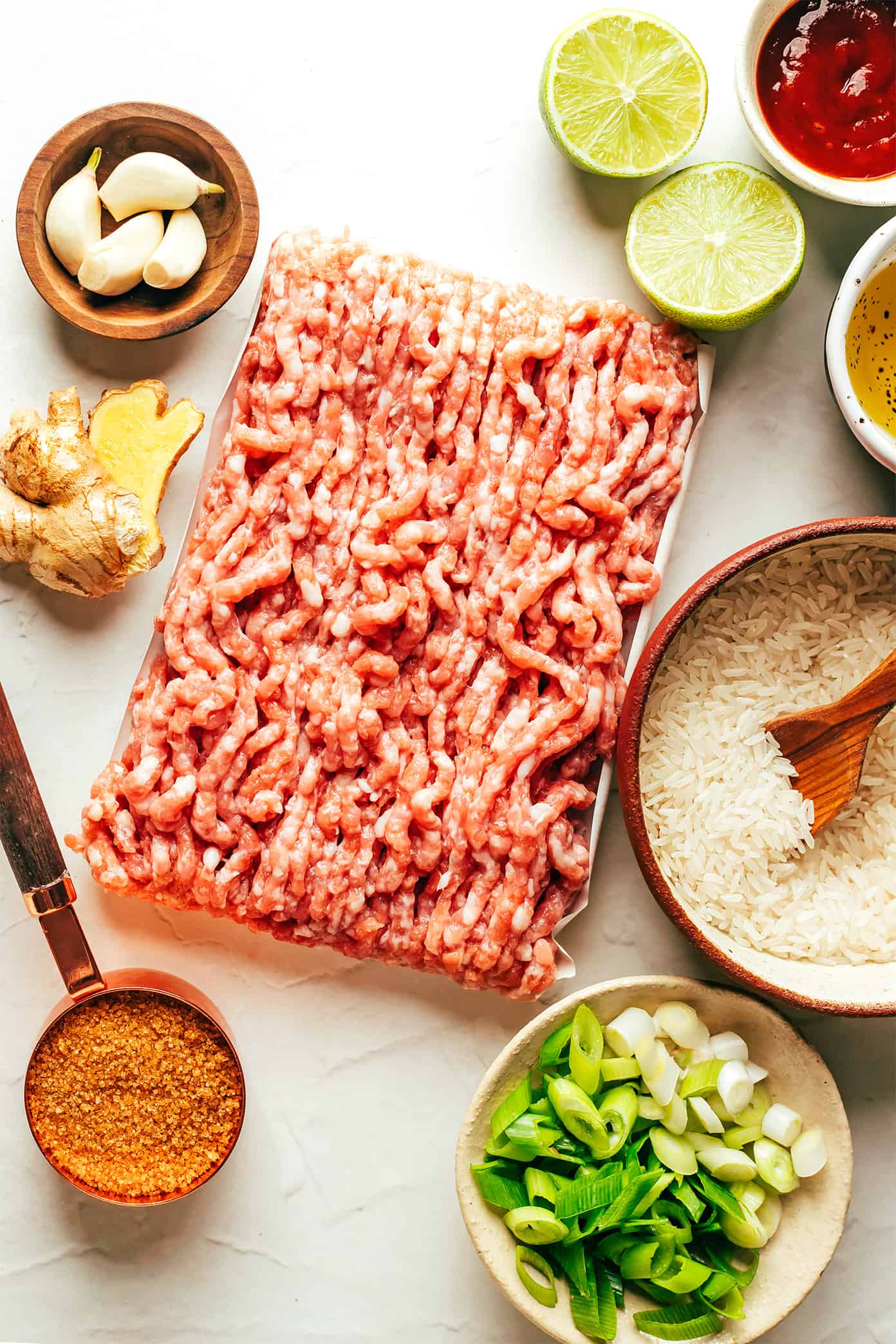 (more…)