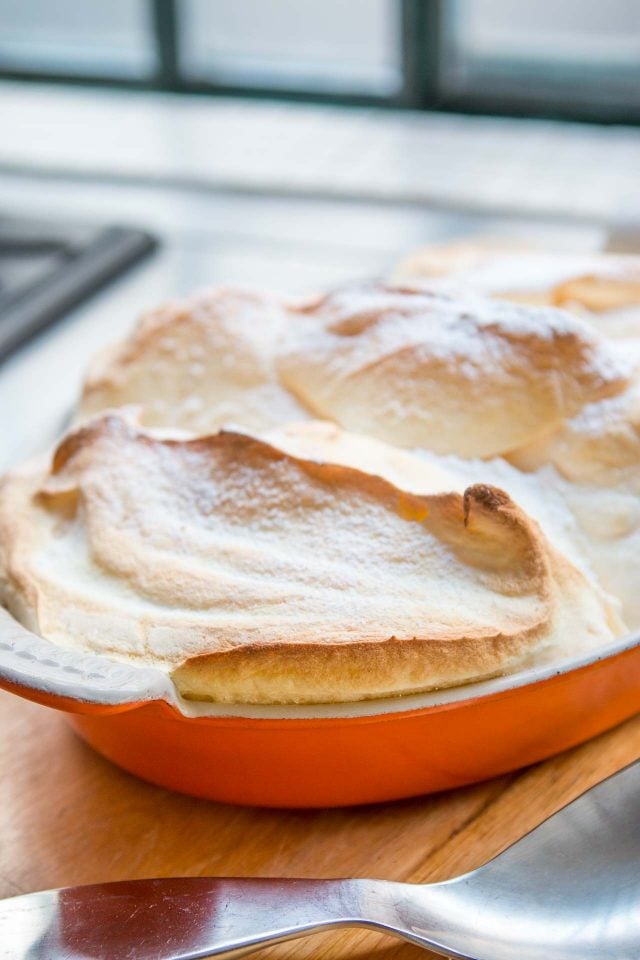 When I saw the cover of Alpine Cooking, before it came out, it quickly rose to the top of the list of books I needed to get my hands on. I was fortunate to get a preview when I was asked to write a quote for the book jacket, and was thrilled to find the inside of the book was even more compelling than the cover. While it's hard to compete with the Matterhorn, pictures of locals contemplating a melted cheese sandwich, or a wooden châlet terrace with place settings soon to be heaped with hearty mountain fare, brought the alps right to me.
Covering Italy, Austria, Switzerland, and France, author Meredith Erickson, takes us through cheese caves, ski slopes, restaurants, fondue pots, snow-caked ski boots, and villages, that are all part of the European alps. As Meredith noted in the book, in the winter, if you're cooking in the alps, there isn't a lot of fresh produce available in the winter. In fact, there may not be any at all. (Those who live in winter climates, who shop their local farmers market can relate to five months of squash, potatoes, and onions.) So jam fills in.
Continue Reading Salzburger Nockerl...