This Whipping Cream Cake is an example of vintage recipes at their finest! This luscious cake is both simple and unique and is sure to become a family favorite.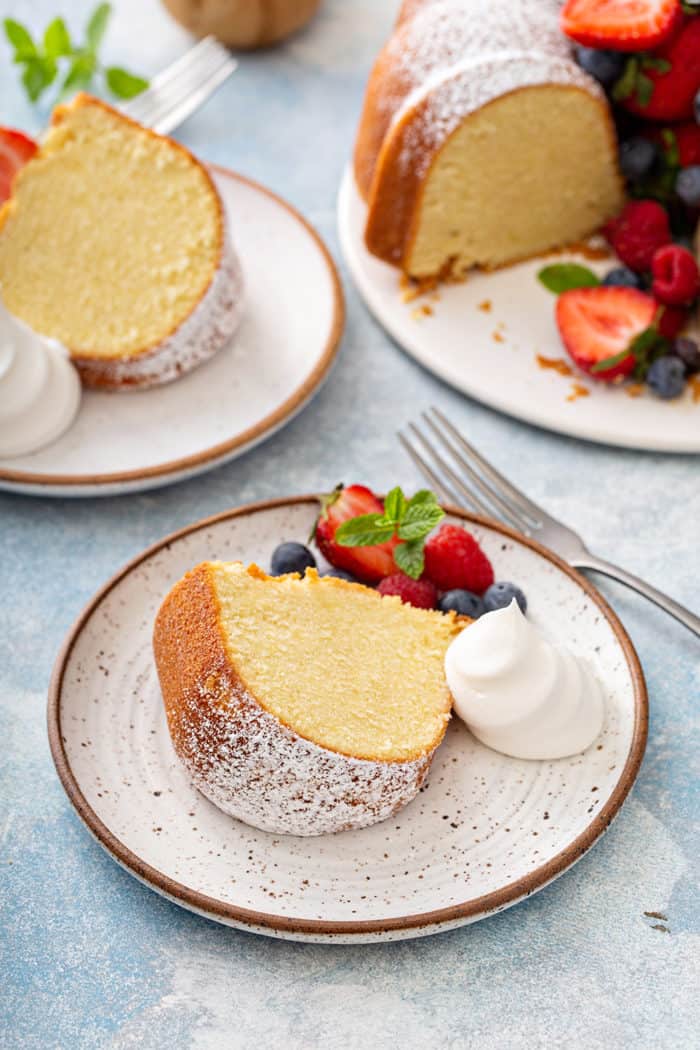 There are a lot of recipes on this site that my husband really loves.
Easy Fettuccine Alfredo is a family favorite and he can't get enough of Dominique Ansel's Banana Bread.
But I'm not sure I've ever made a recipe he loves as much as this Whipping Cream Cake. As soon as I turned the cake out of the pan, he was all over it.
Within a matter of hours he had devoured the bottom part of the cake. You know the part that is on top when baking in a bundt pan but becomes the bottom when you turn it out? On this cake, that part becomes so crunchy and delicious, so he nibbled away all of it and begged me to make the cake again.
I mean, how could I say no to that?
(more…)
The post Whipping Cream Cake appeared first on My Baking Addiction.