These ultra thin and delicately crispy parchment crackers are made with semolina flour and sourdough starter for a yeasty, buttery flavor that's perfect for your next charcuterie board.
Homemade crackers are worth the effort, especially in the case of these parchment crackers that are almost supernaturally thin and crispy, made with the help of a pasta roller and a pizza stone.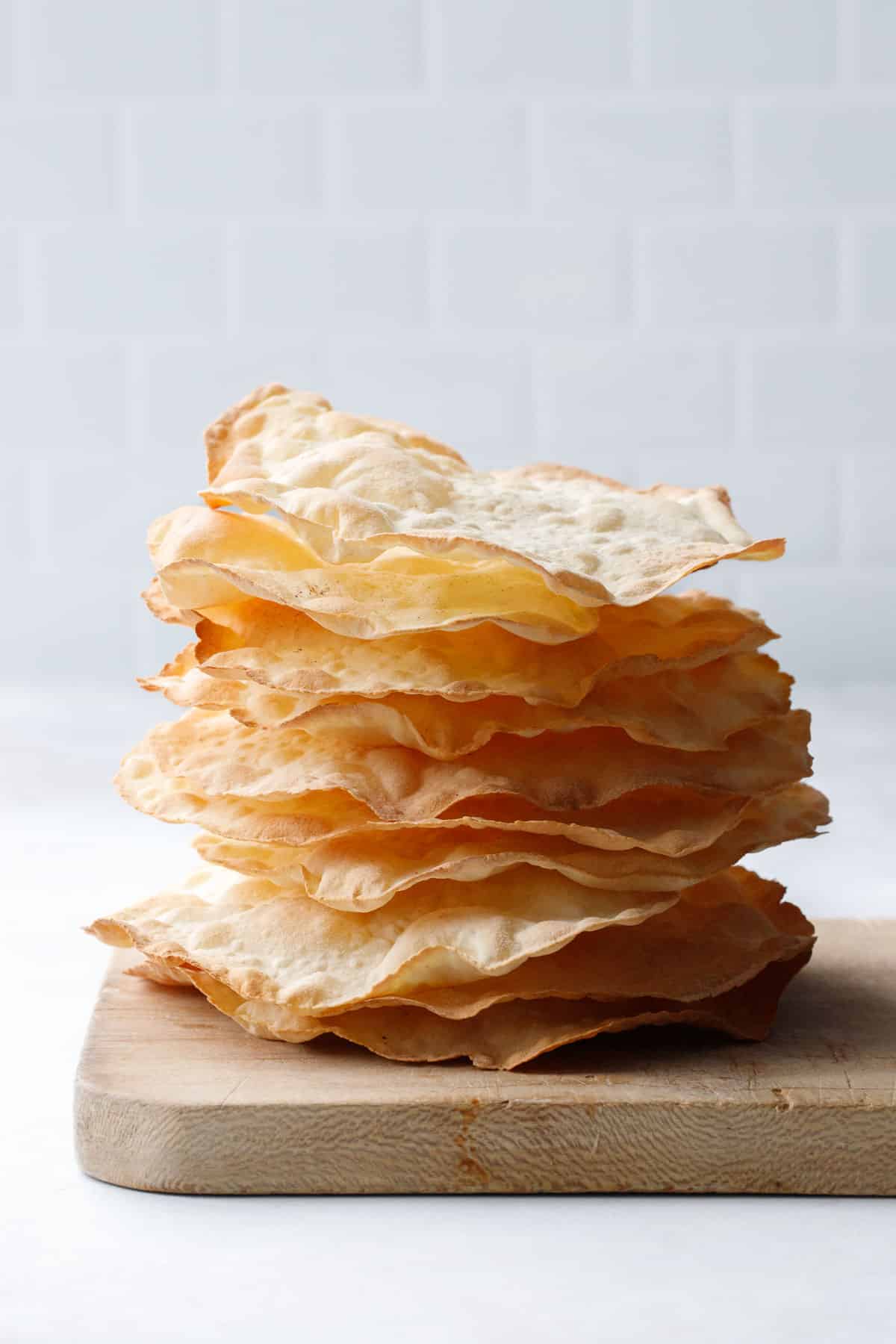 Homemade crackers bring me great joy, from cheese to more cheese to everything seasoning.
But out of all the crackers I've ever made, these might just be my favorite (and if you know me, you know I don't throw around terms like best or favorite lightly).
Imagine, if you will, the thinnest, crispiest cracker you've ever eaten, so thin it almost melts in your mouth. Lightly seasoned with little more than sea salt, the toasty, slightly yeasty flavor of the cracker serves as a perfect foundation for infinite topping possibilities (a smear of soft, ripe cheese and a dollop of pepper jelly is my personal favorite).